"At My Best" is a song by Machine Gun Kelly featuring the vocals of Hailee Steinfeld. It was released March 17, 2017, through Interscope Records. It serves as the second single from Kelly's third studio album, Bloom.
Background
The song is about going through life with problems and making mistakes, not being perfect, but to continue holding your head high and staying positive and not giving up.
Machine Gun Kelly announced this song on social media on March 14th, with the release date of March 17th.
Music video
The music video will be directed by Hannah Lux Davis, who previously worked with Hailee in "Love Myself" music video. The music video was released on April 6, 2017.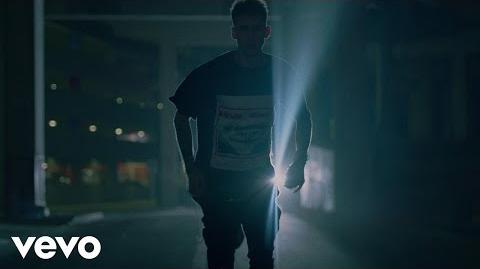 Lyrics
Machine Gun Kelly
Turn my vocals up, alright

I wrote this song as a message for help
On behalf of anybody findin' their-self
I wrote this letter to numb your pain
'Cause everyday I wake up, I'm feelin' the same
I got issues just like you got issues
I been hurt, I seen the scar tissue
If I show you, would you run away?
Do I gotta hide 'em for you to wanna stay?
Do I, even need you? Should I leave you?
Do I, gotta be you, just to please you?
Do I, say I'm all good, when I bleed you
Through my, heart? Quit tearin' mine apart

Hailee Steinfeld
I shout, I swear, I get angry, I get scared
I fall, I break, I mess up, I make mistakes
But if you can't take me at my worst
You don't deserve me at my best

Machine Gun Kelly
Got to keep it goin', got to keep my head up, uh
Got to keep it goin', got to keep my head up, uh
I got to keep it goin', got to keep my head up
'Cause life is about, aight check this out

Life is about makin' mistakes
It's also about tryna be great (right)
Do not let failure scare you away
I know you fed up, you fall, get up
It's all in us, I can speak about 'cause I did it (true)
Ladies and gentlemen, here's the exhibit
It's my life, look a little closer, you could see the highlight
Gold ain't always golden but I told 'em
Look at all the years I've been waitin' for a moment
Shed a lot of tears just to smile in the mornin'
Tell me could you love me? Tell me could you love me?
Tell me could you love me if I told you why?

Hailee Steinfeld
I shout, I swear, I get angry, I get scared
I fall, I break, I mess up, I make mistakes
But if you can't take me at my worst
You don't deserve me at my best

Machine Gun Kelly
This song's for anybody, yeah
Who feels like I did, never the cool kid
This song's for anybody
Who fought their way through, always remain true
This song's for anybody
The one's who tryin' to get it, the one's who dream it and live it
This song's for anybody
This song, this song, this song, this song, this song, this song

Hailee Steinfeld
Ohh, I shout, I swear, I get angry, I get scared
I fall, I break, I mess up, I make mistakes
But if you can't take me at my worst
You don't deserve me at my best

Machine Gun Kelly
Got to keep it goin', got to keep my head up, uh
Got to keep it goin', got to keep my head up, uh
I got to keep it goin', got to keep my head up
'Cause life is about
Videos
References